Your HDI Support Community
Date: Tuesday, October 11, 2022
Time: 10 am Pacific, 11 am Mountain, 12 pm Central, 1 pm Eastern
Who: Panel - Jill Weber, Wendy Wagner, Danny Neu, Drew Mclaughlin 
One of the benefits of this HDI community is the way the annual awards program brings the power of recognition to life. Join us this month for our HDI Virtual Community for our special Moderated Panel event, where we welcome two of our national award winners and two IT managers who understand the importance of recognizing their best people every year.
HDI Local Chapters | Virtual Community | Power of Giving and Receiving Recognition
Each year, HDI honors the very best in the technical support and service management profession, recognizing the individuals, teams, and organizations that have achieved and maintained the highest standards of quality and customer satisfaction. And every finalist gets one free pass to attend SupportWorld Live!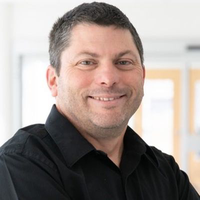 My HDI story started in 2017 when I was looking for a network that I could talk to around Help Desk and Desktop Support. I have been managing these groups for decades but felt the need to collaborate to find out how others did what we were doing. I tried starting up a LinkedIn group for Desktop & Client Services Support but really had no experience nor time to spin something up to the level I really needed. So I searched on and came across this organization called HDI. It was this big network of people doing exactly what we were doing and low and behold they had something called a local chapter in my area.
HDI Local Chapters | "I found my passion"
What We Do
Join our association today, and gain access to all our extensive member benefits/discounts.
Make connections with other members and learn something new at our chapter meetings. 
Post a job on behalf of your company, or search for your next job down your career path.
Join today and take advantage of new member benefits
Member discounts, exclusive content, up-to-the-minute notifications and more.