BUILDING A SERVICE DESK BASED ON CUSTOMER CARE
By Don Varela and Navy Federal Credit Union and Mike Weber of NISC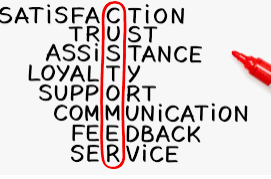 Whether your service desk is working with internal or external customers, how you take care of them is just as important as what you actually do for them. A service desk focused on skills, but not focused on customer service is one that is woefully falling short on the needs of business communities. Come join Don and Mike for a 2 part presentation:
Don Varela: Navy Federal Credit Union – How to build a help desk that champions your culture
Mike Weber: NISC- Creating a Culture of Customer Care
Date: March 18,2021
Time: 11:30-1:00 PM
Conference Info: Provided 2 days before the event in e-mail to registered attendees.